I think that most of us would recognize immediately one of this artist's paintings, which I discovered only today was one of only three that he dated. Some of us might recognize one of his most famous paintings, but I don't want the quiz to end this early, so first I show you only two views of the same detail. The one on the left is unmarked, the one on the right has rectangles superimposed on the image, each identified with a letter of the alphabet. Art critics have been searching for something in the painting that was mentioned by the artist Bergotte, a character in a 20th century work of fiction. Bergotte had attended an exhibition of works by the artist who is the subject of this quiz, and as he is dying soon after he mentions something he saw in the painting, but dies without saying where it was. (The author who created the fictional artist Bergotte had been to that exhibition of paintings, and critics think that he has his character speak the author's own reaction to seeing the painting.)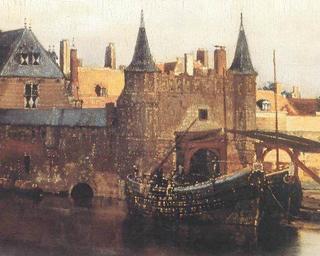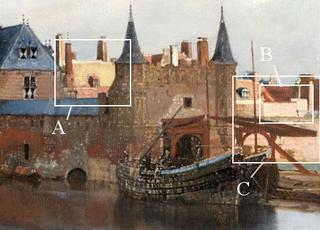 What had Bergotte seen in the painting?
I mentioned above that only three of the artist's paintings are dated. Two of them have as their subject only one male, and as such are the only two paintings by this artist to show a single male, although it is possible that similar works may not have survived over the more than 300 years since this artist was active.
Do you recognize these two paintings? Can you name them?
Much more common in the artist's rather small output are paintings of young girls and adult women. often alone but sometimes as part of a group that may include males and females. Here are examples of solo females: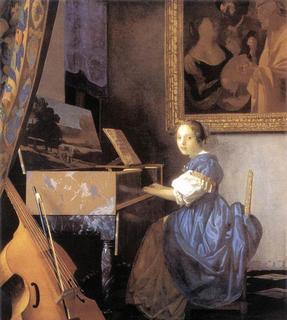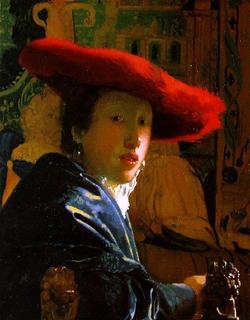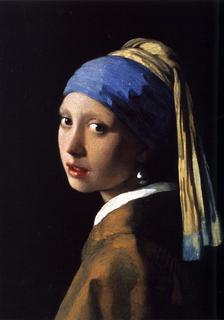 Yes, that last one was the painting that most of us would recognize immediately, The Girl With the Pearl Earring.
Oh, and the painting from which a detail led off the quiz, look no further: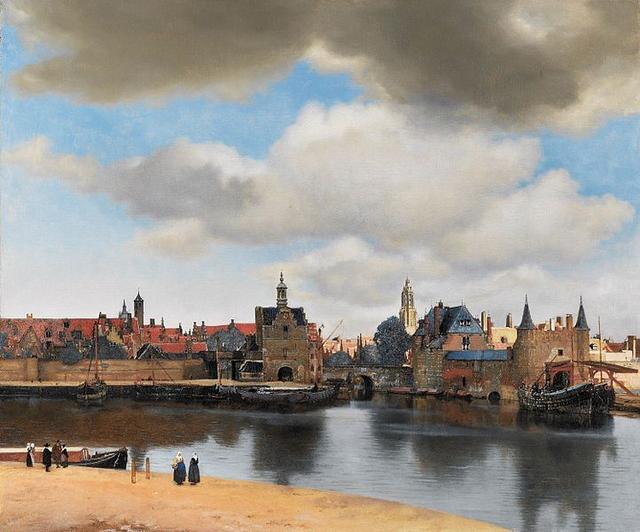 Now, if you haven't already named him, who was the artist?