Breaking my rule in my initial reluctance to feature major cites, but Portland, Maine, is only so by comparison with the rest of the state. Described by a friend as "Boston in six blocks" it's actually larger than that and has its own fiercely held character.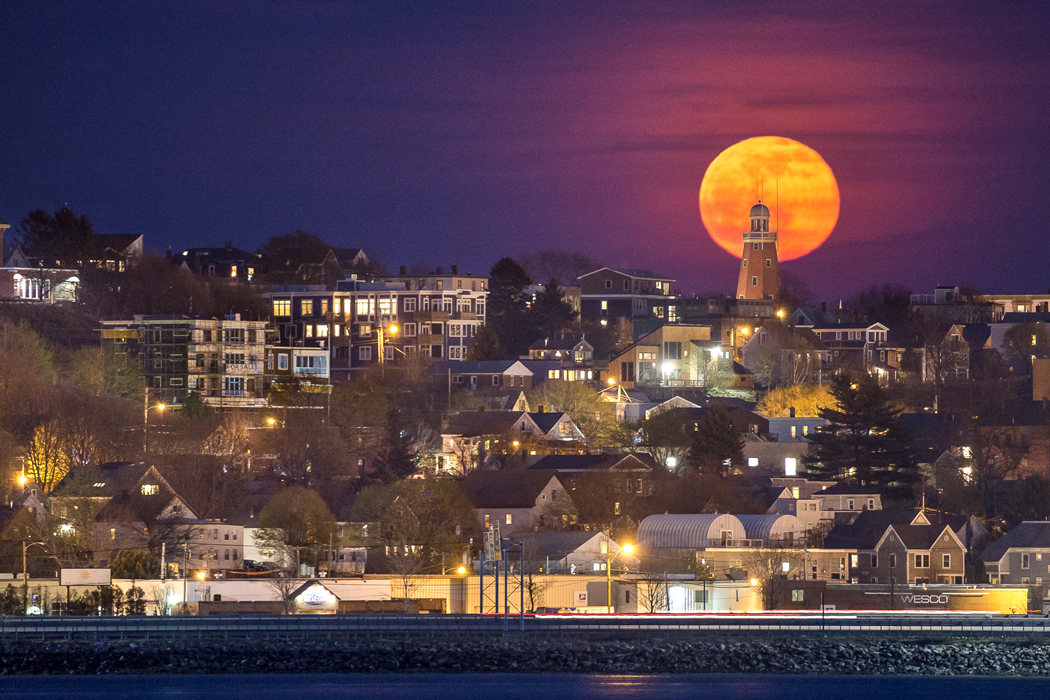 Munjoy Hill. The tower illuminated by the moon is the old Fire Lookout.
The Old Port district.
The crumbling wooden wharf district, dating in (rotting) parts to the 1720s.
Downtown.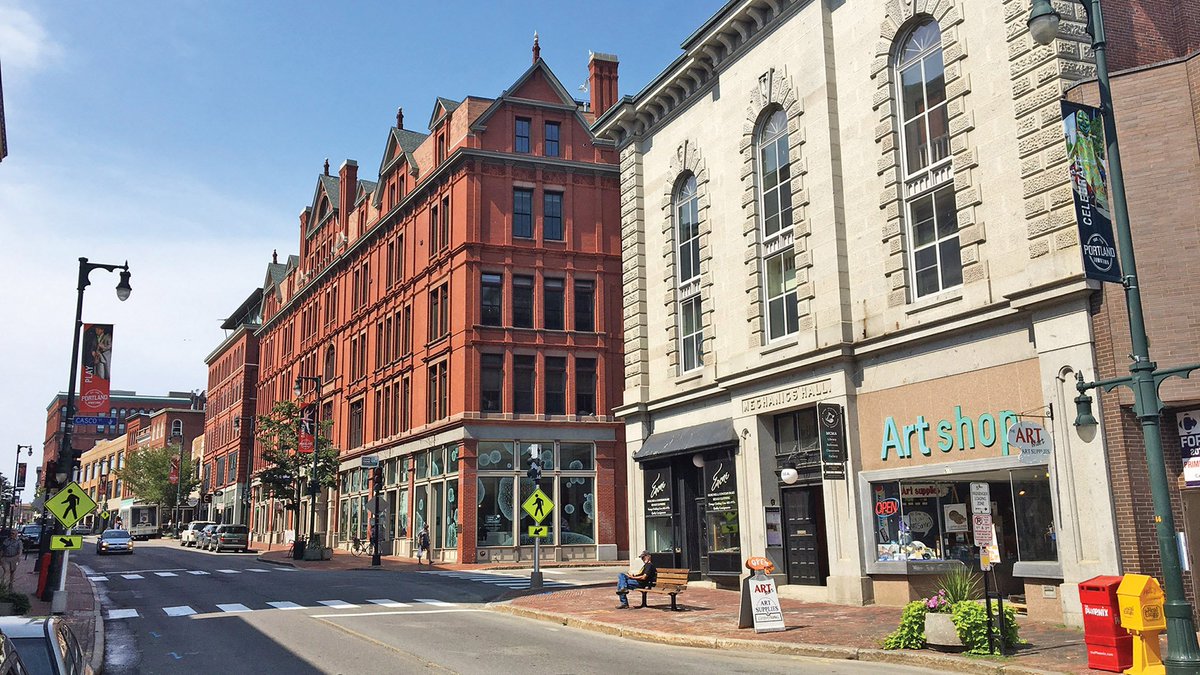 City Hall.
The interior of the Custom House.
The McLelland Mansion, Portland's finest Federal Era house.
Exchange Street.
The Western Promenade.
A rather cranky double house.
The Baxter Library.
The oldest wooden house in Portland, the Captain Willox Mansion from 1750-1755.
The astonishing Clapp Mansion, now owned by the University of Portland.
An interior at the Victoria Mansion museum.
The city's Memorial Concert Hall.
Gables, bays and spires.
Spring in Portland...
And Fall.