Overall we gave France two thumbs up! It was a challenging trip with a 1 year old, but we had a nice mix of museums, walks about town, art, kid's stuff, great food, and relaxation.
I was very pleasantly surprised by the French people, who were far more friendly than I remember, though it probably helps to be a mature adult and not a backpacker l00ser... it had been 20 years since I'd last been there. Seemed like everyone spoke English. It was nice to be in a place where it's not really socially acceptable to wear logo tshirts, baseball caps, cargo shorts, and the like. Makes everyone seem well dressed though really it's more like society's dress code is more formal rather than people actually being fashionable. French people seem vaguely disheveled, like many of them seemed to need haircuts or showers or their clothes needed a wash. No one seemed to have tattoos, not even the young people. Pretty white country outside of Paris too and there didn't seem to be many interracial people though a fair number of interracial couples. Like maybe a generation or two behind how things are here. The oddest thing was ever single security guard we saw was black. Literally ever single one. When I noticed I started really paying attention trying to find a white one. Saw very little obesity, which is another nice change. I was also impressed at how many Parisians sat in parks reading real books, writing in pads, sketching pictures. They do really seem to take the arts seriously.
It was funny to see that smoking is still a big thing there, even though you can't smoke inside. The weirdest thing for me was how normal smokers seemed there. Let's face it, in the US the only people that still smoke are older people (say 45+) who grew up when smoking everywhere was normal, the poor and uneducated, and tattoo artists. But there it was just normal people, smoking everywhere they could. I'd put the rate at about 80% for young women. Smoking doesn't bother me much, but it annoys my wife. The only really gross thing was seeing mothers holding babies while they smoked.
I was disappointed at how kid unfriendly France is, particularly Paris. I guess kids just don't go to restaurants because we hardly ever saw any there, there were almost no high chairs, and kids menus were hard to find. Not that many playgrounds. And don't get me started on the lack of elevators or ramps, which made strollers a challenge. I can understand not having an elevator to the top of Notre Dame or whatever, but there's no excuse having a transit system without elevators or escalators that are broken. It wasn't terrible for us since we had a travel stroller and there were two of us. What I really wondered is what on earth handicapped people do there? I guess you just stay at home locked away. The lack of support for handicapped people there would be illegal here. It was surprising to us because we figured Europeans would be better at taking care of the more marginalized people in their ranks.
The one really great thing for kids? Carousels everywhere. Our son loved them. I loved the relaxed attitude around them, you could just jump on them when they were moving and were left alone. In the litigious US you can't get close to them by yourself and kids have to be strapped in.
The time of year we went was really great. Cool in the mornings and evenings, but warm enough during the day for short sleeves and walking around for hours on end. There weren't all that many tourists, though the top spots still had crowds. I can't imagine what those places are like in July. The roads were pretty empty and we never really had to sit in traffic, which was a very welcome change.
There were a lot of troops walking around with machine guns and heavy security at all the tourist sites. I sort of knew that was going to happen, but it was still pretty surprising. Haven't seen a military presence like that on the streets since maybe visiting Egypt or Israel. Too bad about the radical Islam thing.
I was maybe most blown away by the service in restaurants. We had really great waiters for the most part and didn't have long periods of not being able to get their attention that seems so prevalent in other European countries. On top of that no tips! (though of course a 20% service fee is always added). France has almost sold me on the no tipping thing. Maybe my only quibble is they never seemed very knowledgable about the menu.
Also impressed with the health care system there. I had a bad sinus infection and ended up with Bell's palsy, which is pretty terrifying if you've never heard of it. I went to a private urgent care clinic. There were literally no patients there, it took 2 minutes to see a doctor who spoke English, and he quickly made a diagnosis without a bunch of tests and sent me on my way with a prescription for cortisone. Total cost for visit + drugs was 60 euros. My wife's sister is a physician's assistant and she said they would have ordered a catscan and blood work to make sure it wasn't a stroke. The French doctor felt a physical exam was good enough. I prefer the French way.
Uber is great there, we used it all the time and never bothered with a taxi. My rating did take a beating there though, probably because we took a few rides with a lot of luggage, had an energetic one year old with us, and on one trip our son puked all over (though none got on the seats). Airbnb was also fantastic, we ended up with 2 bedroom places everywhere we went with nice kitchens, living room, amenities and really for better prices than hotels. Every Airbnb had a pack and play available if you asked, so traveling with an infant or young toddler is easy in that respect. The woman who owned the place we stayed in Paris even let us hire her nanny so we had a babysitter three nights so we could go out and have late nice dinners. I'm usually pretty down on Tripadvisor but that nearby feature on the app seemed to always point us to great restaurants. Or maybe it's just that they don't have crappy restaurants there like they do here? We were also able to make reservations at most places through the Tripadvisor app, which was super convenient. Business hours are still pretty barbaric, with much closed on Sunday and evenings, so get your shopping down early.
The lines at immigration in Charles de Gaulle are beyond insane for non-EU citizens. Disorganized, chaotic, loud, hot, and it was literally a two hour wait to have some guy run your passport and stamp it. We were able to jump the line because we had a toddler but pity everyone else, including friends we had on the flight. That overnight flight from the US is really inconvenient if your hotel or Airbnb is booked. We basically had to kill a couple of hours in a park waiting for our Airbnb to be ready. If we go back I'd go to one of those hotels at the airport that sell rooms in multi-hour blocks.
Paris... well, what can you say, it really is a great city. Pretty, safe, relatively clean, a real joy to just wander around in (even with a toddler). I liked all the street cafes with seats pointed out to the street rather than across tables to each other. I wish we had that sort of thing here. It was fun to do kid things like go to the amusement park at Jardin d'Acclimatation or the playground at Luxemborg Gardens though overall I didn't think there were many playgrounds and I don't care for the French model of parks, which tends to be more ornate and less usable. Lots of dirt and gravel walkways rather than green spaces. Trimmed hedges and flowers that are fenced off and statues. You don't see people throwing frisbees, sitting on picnic blankets or playing soccer in French parks. The day trip to Epernay in Champagne was well worth it, the tour of Moet's underground aging rooms was really interesting and the tasting rooms in town let you sample a good range of the local product. We chose Epernay instead of Reims to visit because we read Epernay is smaller and easier to walk around. The trip to Versailles was disappointing. We knew we'd be rushed so we only planned to visit the gardens and I found them very underwhelming. Once again, gravel walkways and not much grass, trees and hedges behind ugly wooden fences, few places to sit down and enjoy the greenery. It didn't help that none of the fountains were working. Maybe French parks are meant to be photographed rather than experienced?
Glad we did the trip up to Normandy. Monet's gardens in Giverny are beautiful and worth a few hours wandering around in. Honefleur is a funny little port town and a good place to overnight. The Bayeux tapestry display is really well done and is the first time I've listened to an entire audio tour, though much like my high school history class I feel like they still don't give a good reason why William the Conqueror was historically significant. I'd sort of read about the cider trail, but was surprised at how big ciders were in the region, which was a pleasant surprise for my wife, who is a fan. We tasted a number of them and visited a distillery. The WW2 sites are moving if you care about the history, I really enjoyed walking on Omaha Beach at low tide. Mont Saint-Michel is very pretty to look at from a distance, is sort of interesting to walk through though full of tourist shops and cheesy museums, and the cathedral at the top is worth the steep price for the nice views. I'm glad we stayed overnight on the mainland so we could visit when there were fewer tourists and could appreciate the site from a distance, though the hotel and restaurant choices are atrocious. I guess it's even worse if you actually stay on Mont Saint-Michel itself.
Provence was a nice change. Normandy felt a lot like England, Provence felt more like Italy or Spain. It was warm enough for us to swim in the pool at our Airbnb but still not too hot to walk around for hours. The scenery wasn't quite as spectacular as I was lead to believe, but still pretty good and nice to tour around in with a car. We stayed in Avignon, so a lot of of sites were 30-45 minutes away and Avignon was pleasant enough as a base with a few things to see like the Pope's palace and a decent selection of restaurants and shops. Arles was dirtier than I imagined, but I really liked the Van Gogh easels they had set up throughout the town showing the scenes he painted. Baux was a nice enough ruined castle with some really good views and good picnic spots within. We did the Carrieres de Lumieres thing nearby, which is basically a music and classical art light show projected on the walls of an old quarry. It was odd and a bit nauseating. I'd give it a miss. Pont du Gard shouldn't be missed, I've seen a lot of Roman crap in my time and was still blown away by this aqueduct. If we didn't have a toddler I would have paid for the tour that lets you walk on the very top of it. We did a bit of wine testing in Cote du Rhone - Gigondas and Tavel. Really good stuff. French wine is pretty overwhelming, there are so many regions, wineries and certifications. Visiting a couple of the small and very scenic hill towns is a must.
We ended our trip with a couple of days in Nice with a side trip to Monaco. Definitely a much different feel in Nice even though it's only a couple hours away from Avignon. People wearing shorts, glitzy shopping, beach life. Too bad the beach is made of gravel. The oceanographic institute in Monaco was interesting and has a great location, though there was some really strange stuff in there.
Biggest disappointment of the trip - I never got my Royale with Cheese and a beer at McDonald's.
Some photos:
Sweet rides on the Champs-Élysées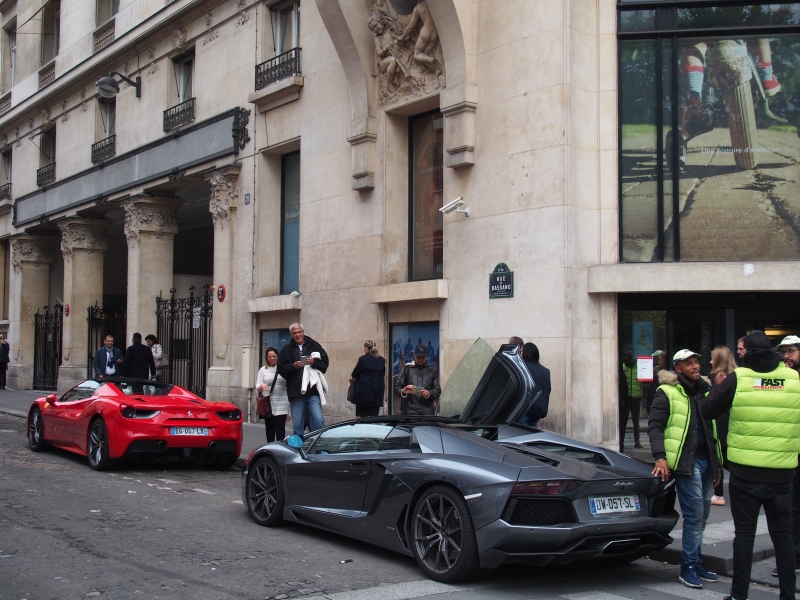 The boy was not impressed with Monet's Water Lilies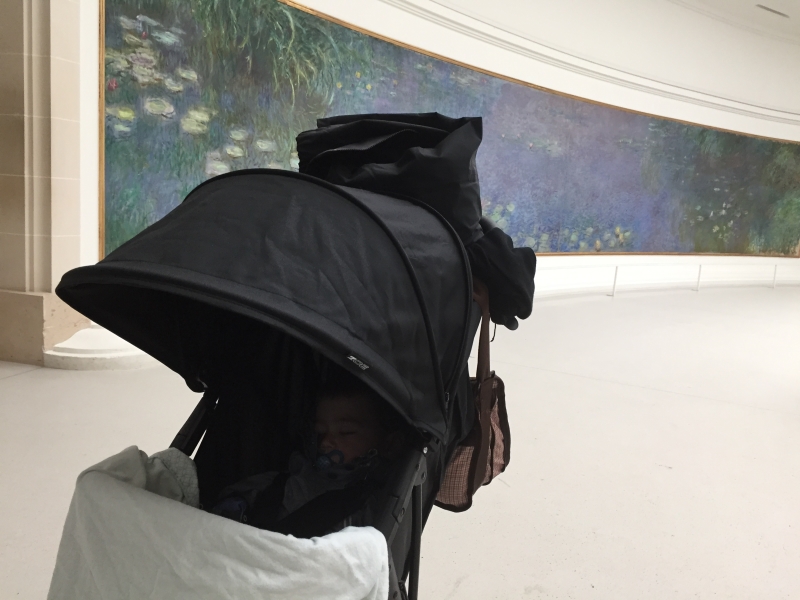 Inside Sainte-Chapelle, each pane a bible verse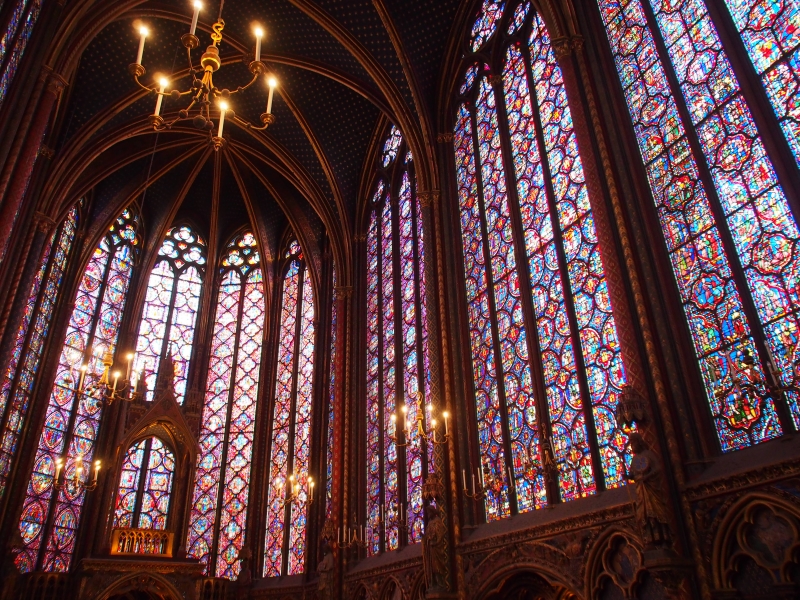 Tuileries Garden... we were so happy to find some green grass in a park to sit on!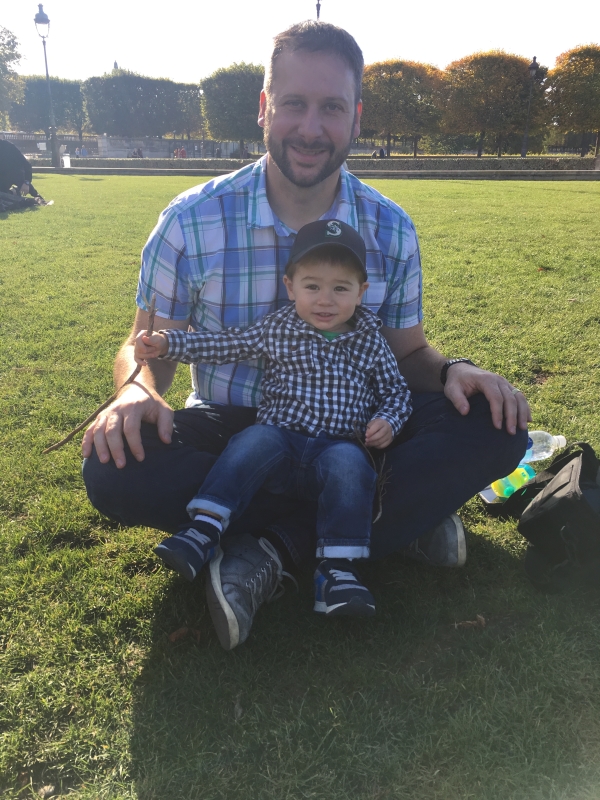 Inside the catacombs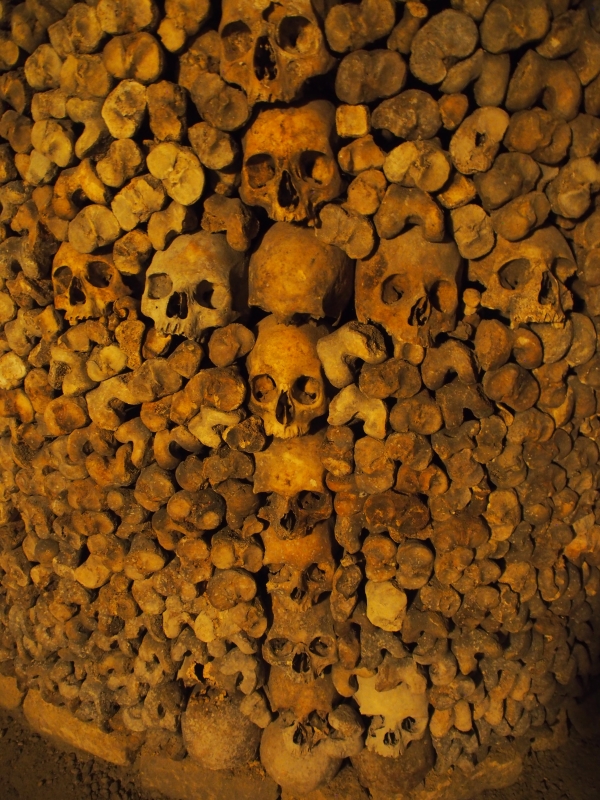 I'm not a fan of modern art, so I tried to spice up this scene in Pompidou Center. All I accomplished was showing off my pinhead.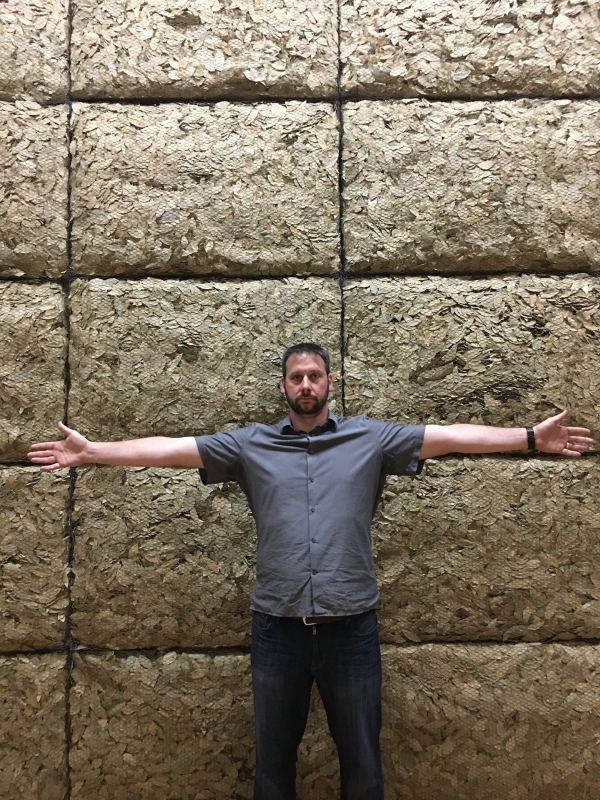 Champagne aging nicely in the caverns of Moet in Epernay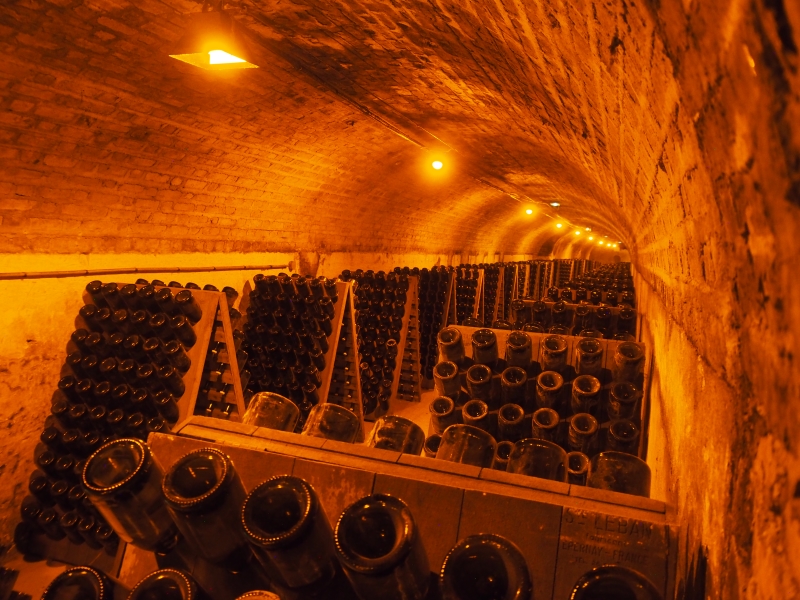 Pondering why there isn't more grass at Versailles. And which one of these has more stone in his head.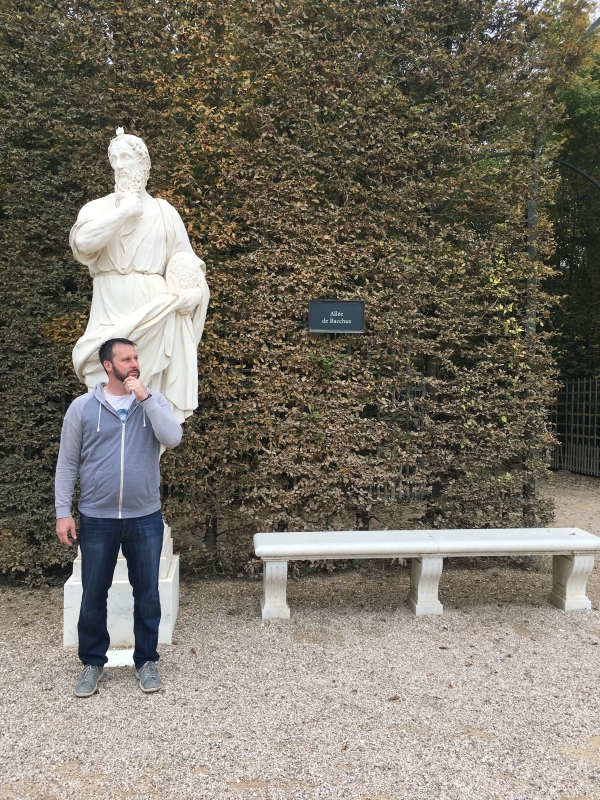 Night falls on Honefleur's Harbor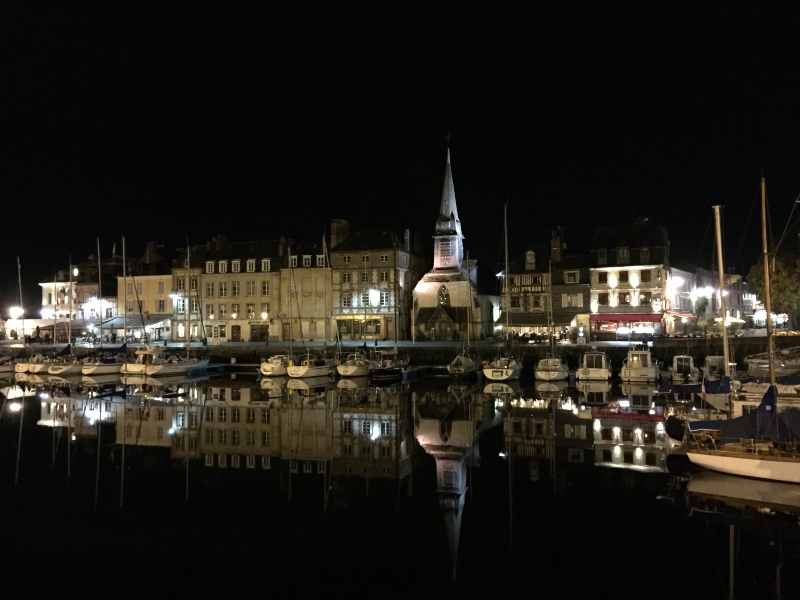 Carousels carousels everywhere!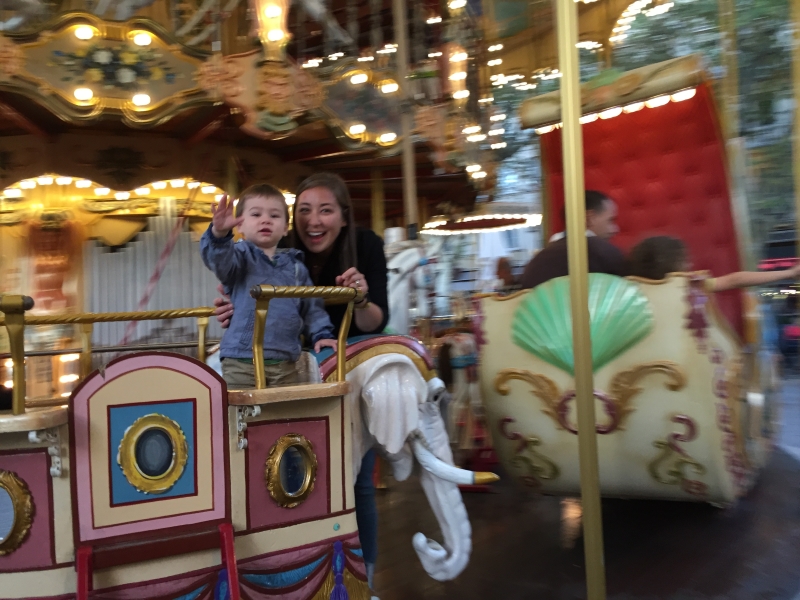 The wife was a fine arts major and loved Monet's gardens in Giverny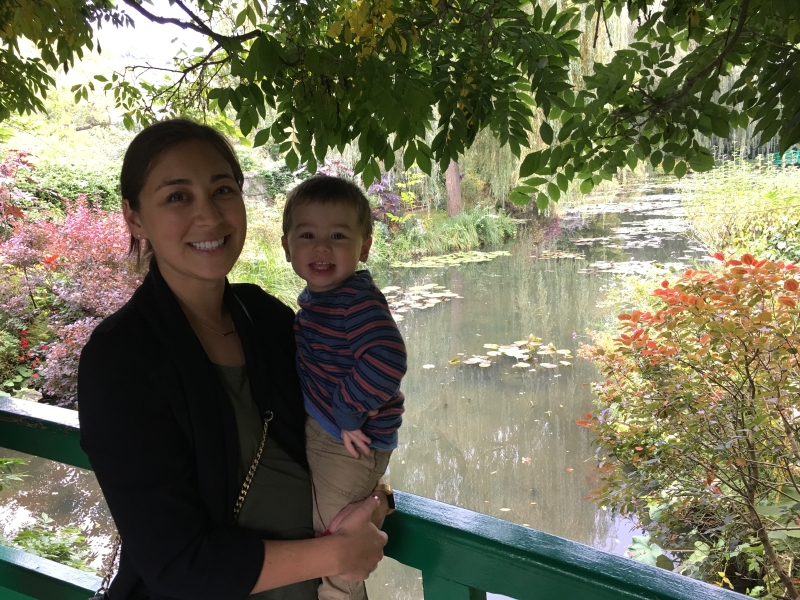 Bayeux Cathedral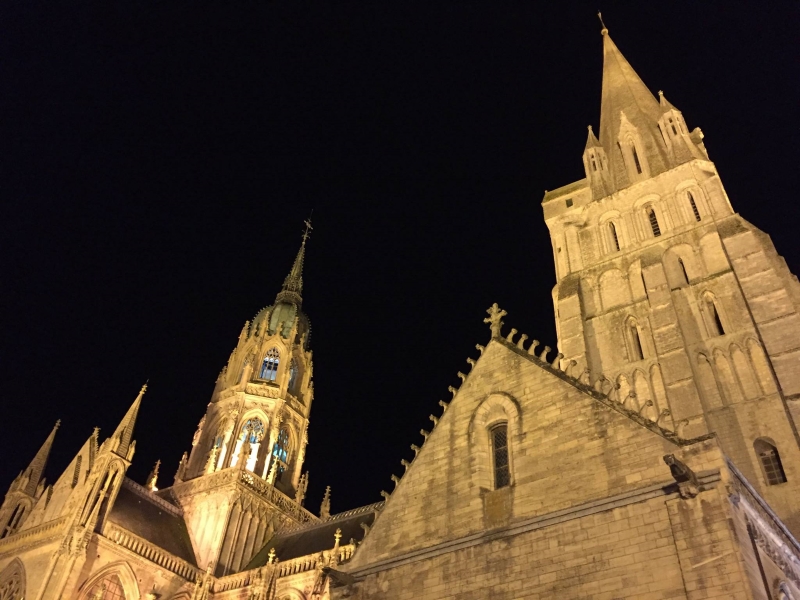 Omaha Beach looking more inviting than it did in 1944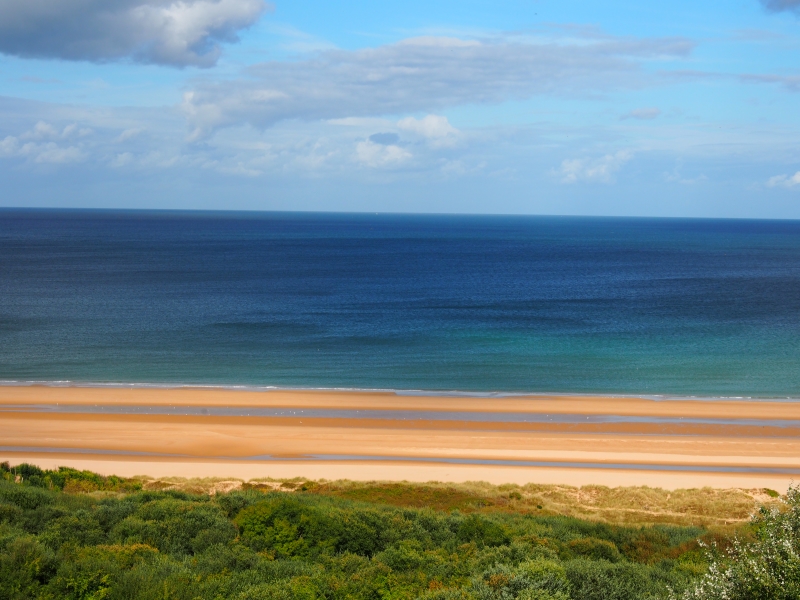 The distant views of Mont Saint-Michel were the best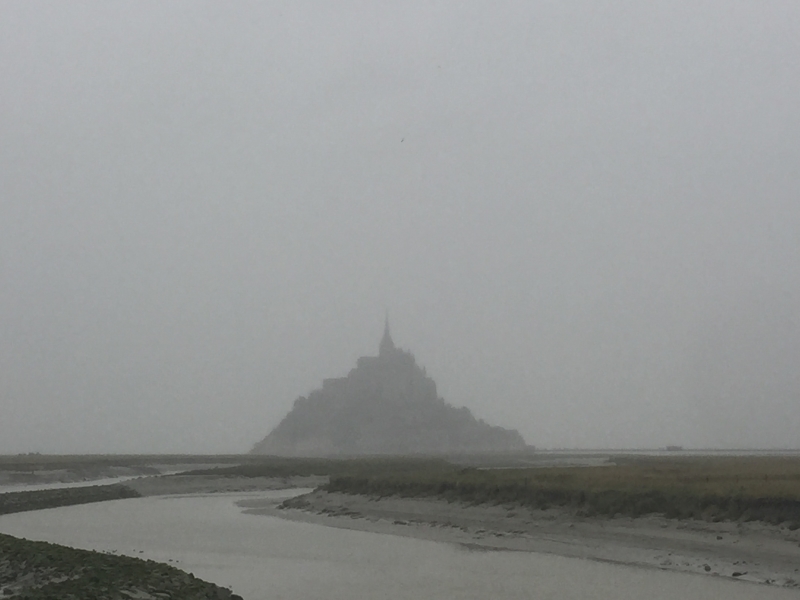 The Airbnbs were fantastic. This was the place we stayed in Bayeux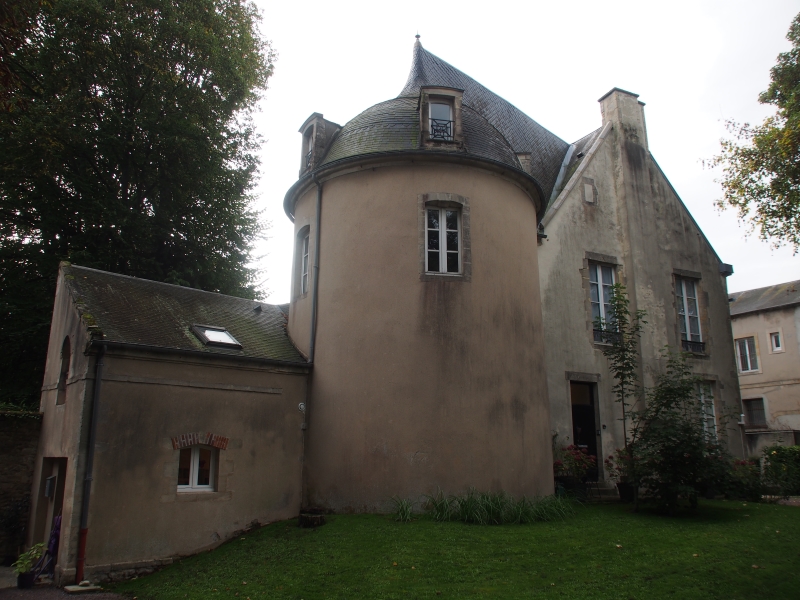 The little guy checking out alleys in Arles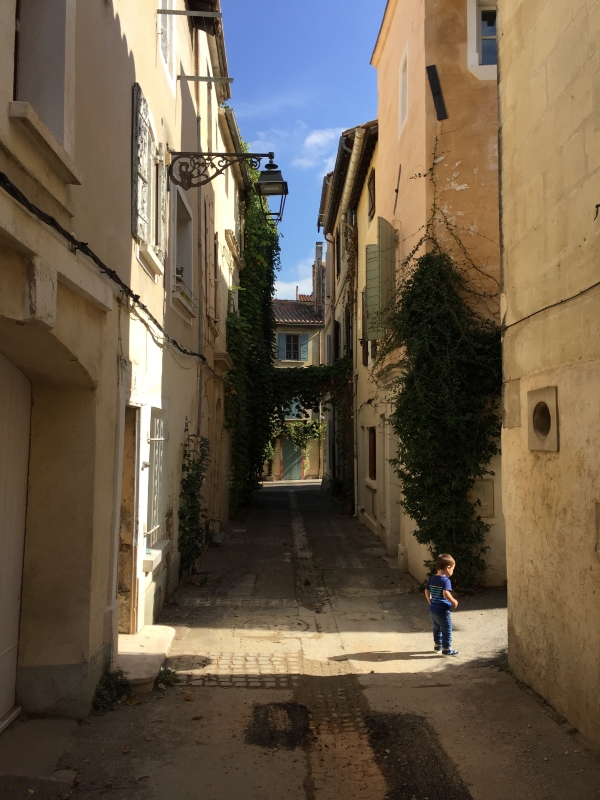 A little picnic spot we found in Crestet, one of the tiny hill towns in the Cotes du Rhone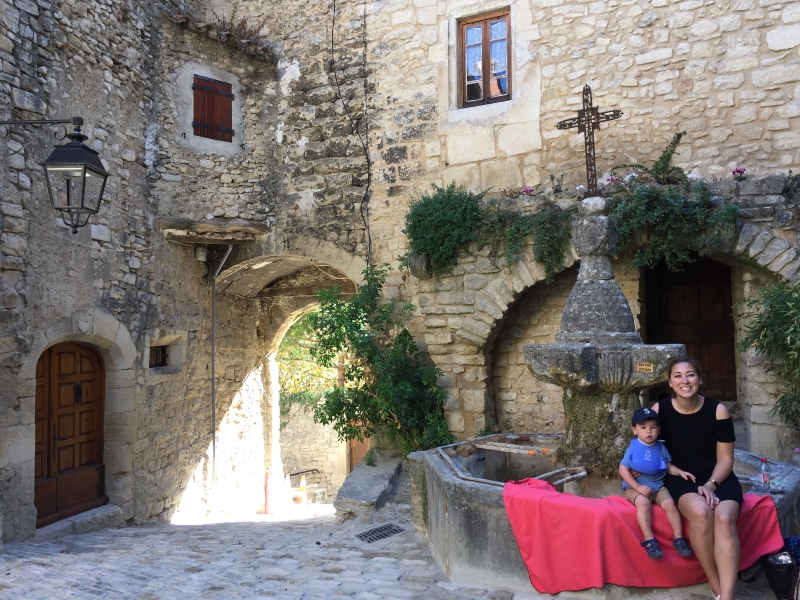 The (French) pope shacked up here for a while in Avignon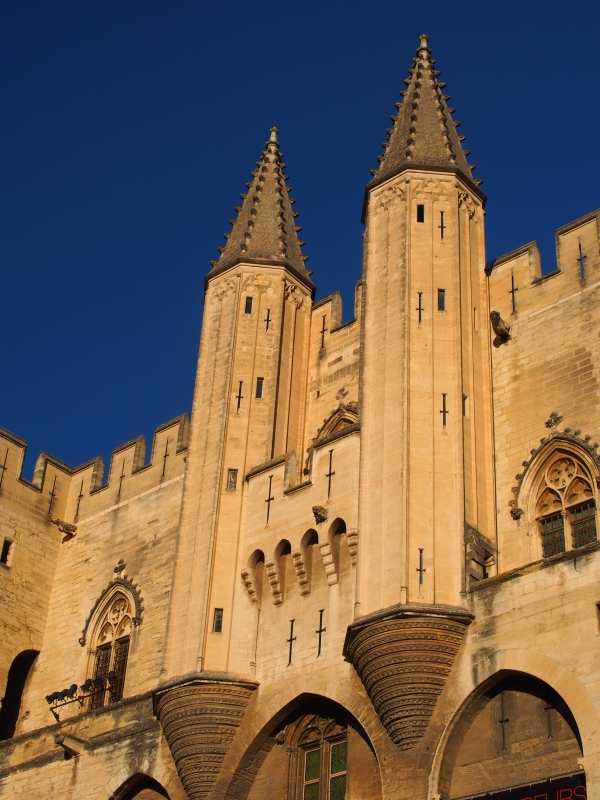 Pont du Gard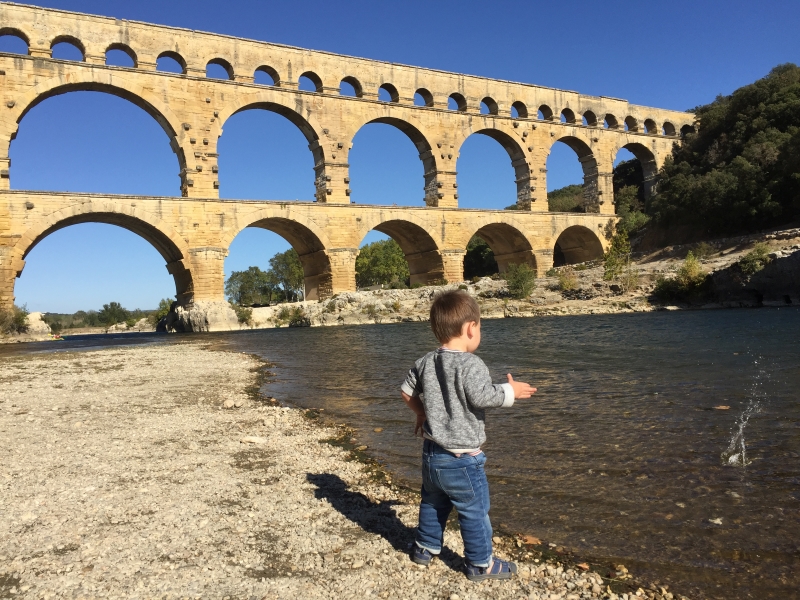 Rosé tasting in Tavel. They had displays to show what the soil they grapes in looked like for a few of their wines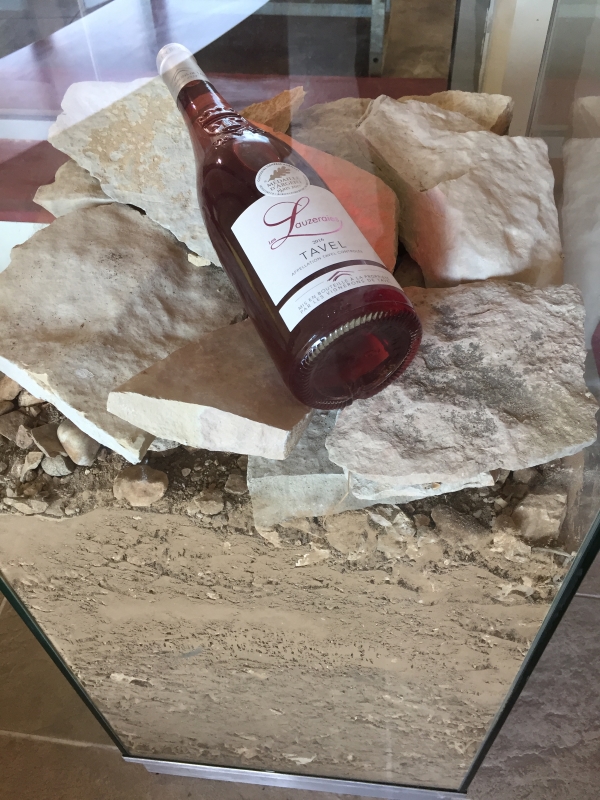 The Grumpy Man in Baux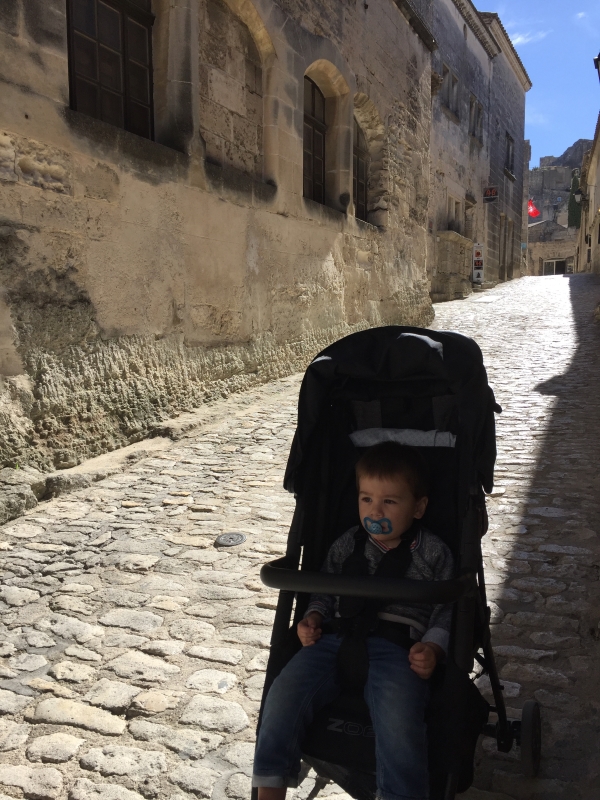 View from the castle wall in Baux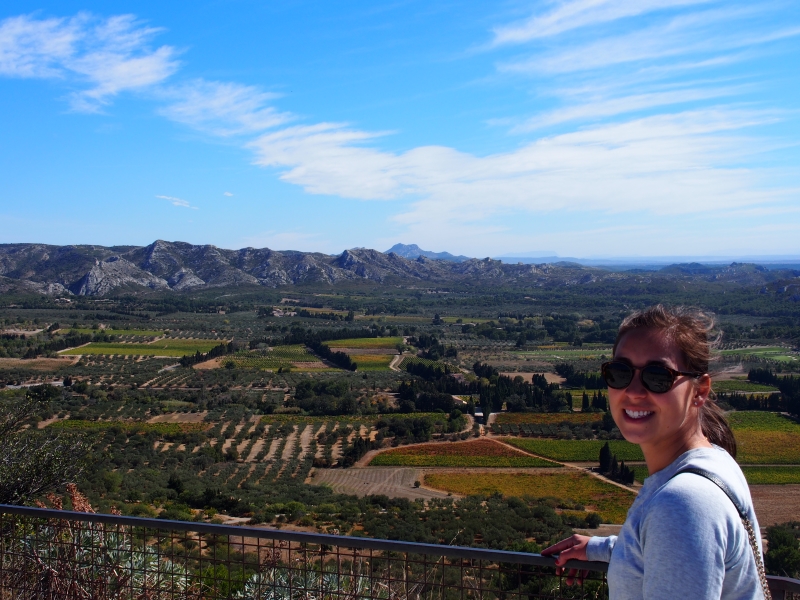 Even their graffiti has to be all artsy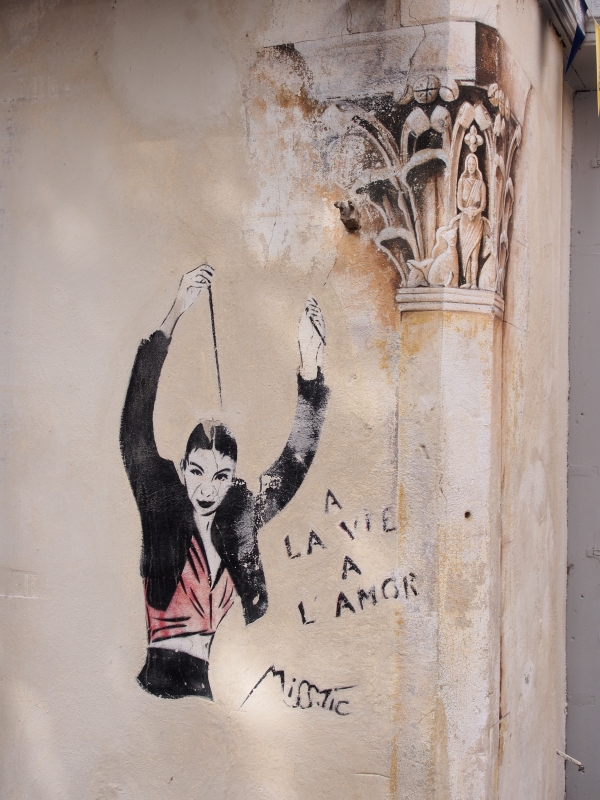 The sensitive and informative display next to the Mexican salamander tank at the Oceanographic Institute in Monaco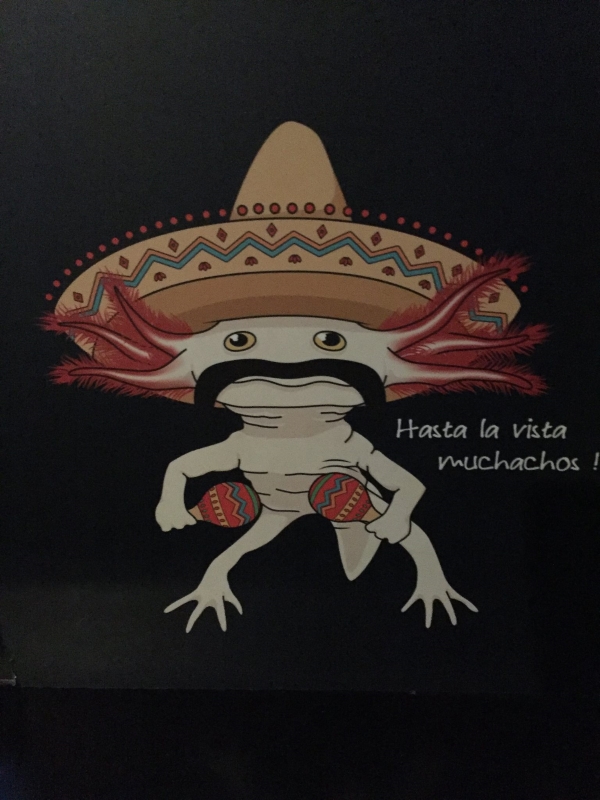 Old city in Nice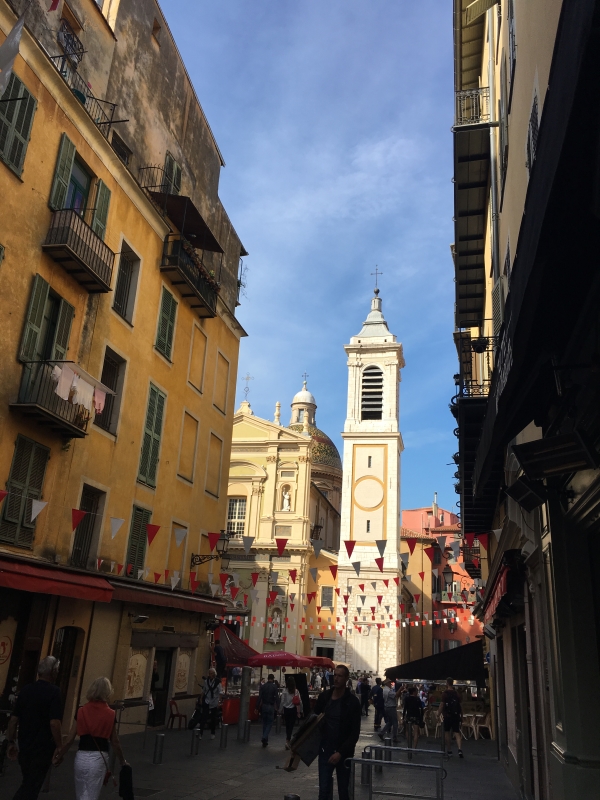 Last day in Nice and we visited the water park. The French have some great fountains and water parks for kids